Toenail Surgery Explained
The techniques we use, under local anaesthetic, make the procedure as painless as possible.
Throughout the procedure the podiatrist will explain his/her actions and ensure that you are comfortable.
Our nail surgery assistant will be present
during the procedure.
How will the toe nail be removed?
There are three stages to the operation:
1. You will be given an injection of local anaesthetic which will make your toe numb.
2. Once the toe is numb, the podiatrist will carefully remove either all or part of the nail, and will use a chemical to kill the cells of the exposed nail bed. This normally ensures that the nail will not regrow.
3. A dressing will then be applied to the toe. You are advised not to drive whilst the toe is numb, our advice is to get a taxi or a lift home and avoid excessive walking.
Will it be painful afterwards?
It is advisable to bring loose fitting or open toed footwear with you on the day of the procedure. Some patients may experience slight discomfort when the anaesthetic wears off, but it is normally short lived. Routine doses of your usual painkiller are normally sufficient to reduce any discomfort.
Dressings and follow up
We advise that you attend the clinic to have the toe re-dressed within a few days of the operation being carried out. Another follow up will be scheduled 10 days after the initial redressing but the dressing will probably require changing daily for 6/8 weeks. We will provide a list of specific dressings to purchase and instructions on how to do this. Last but not least we will do a final review towards week 4.
Risks and complications
As with all surgery, there are minor risks.
• Infection;
• Recurrence and regrowth of the nail (under 10%);
• Delayed healing;
• Adverse reaction to Phenol / Local anaesthesia;
• A thickened nail plate;
• Altered nail shape (every effort is made to provide a cosmetic appearance. Sometimes due to a large involuted plate condition/infection, a large section needs to be removed);
• Nail cyst.
Can anyone receive this treatment?
Although treatment is available to most patients with painful ingrowing toenails, we will need to assess if there are any medical or surgical reasons why such a procedure should not be undertaken. Should you wish to discuss Nail Surgery further, or should you have any questions about the information provided, please do not hesitate to contact us.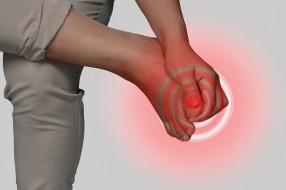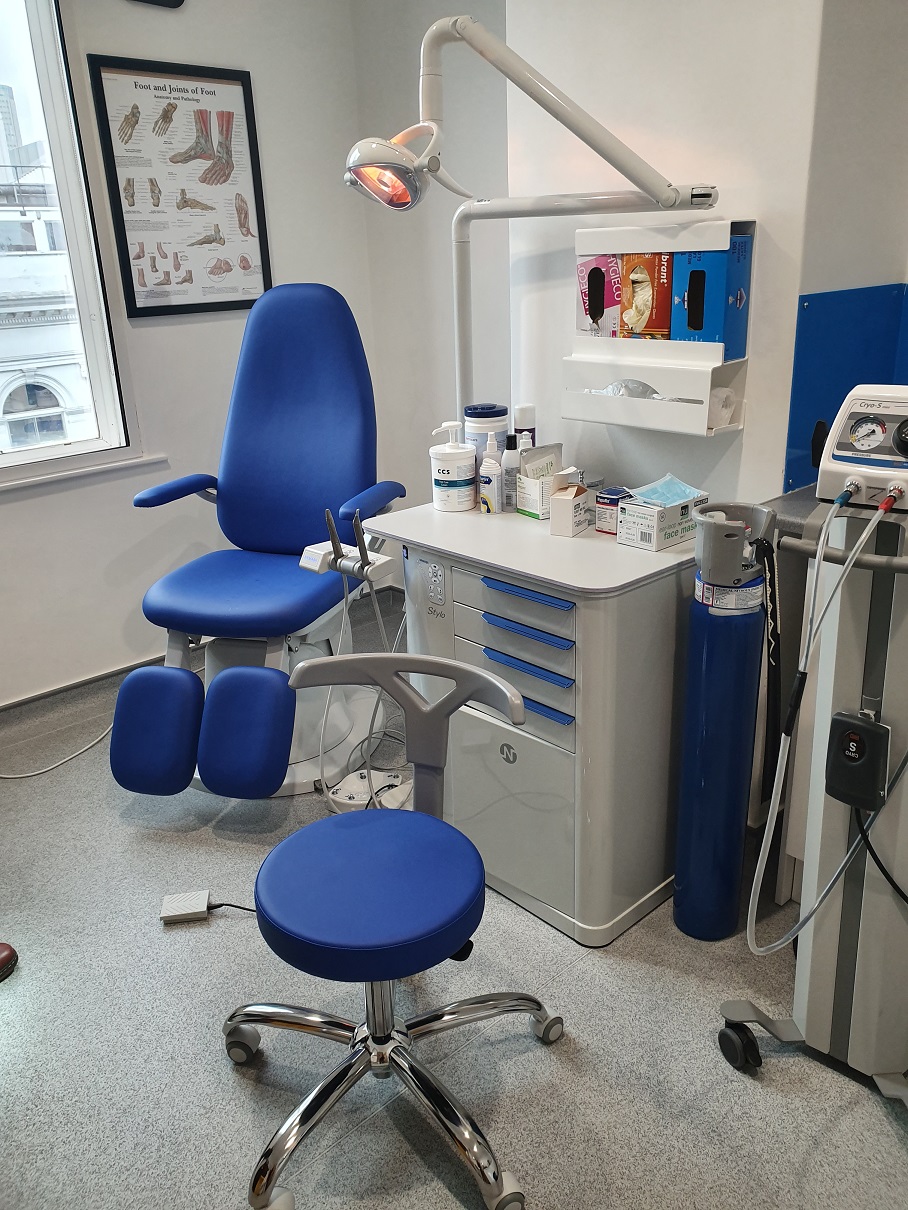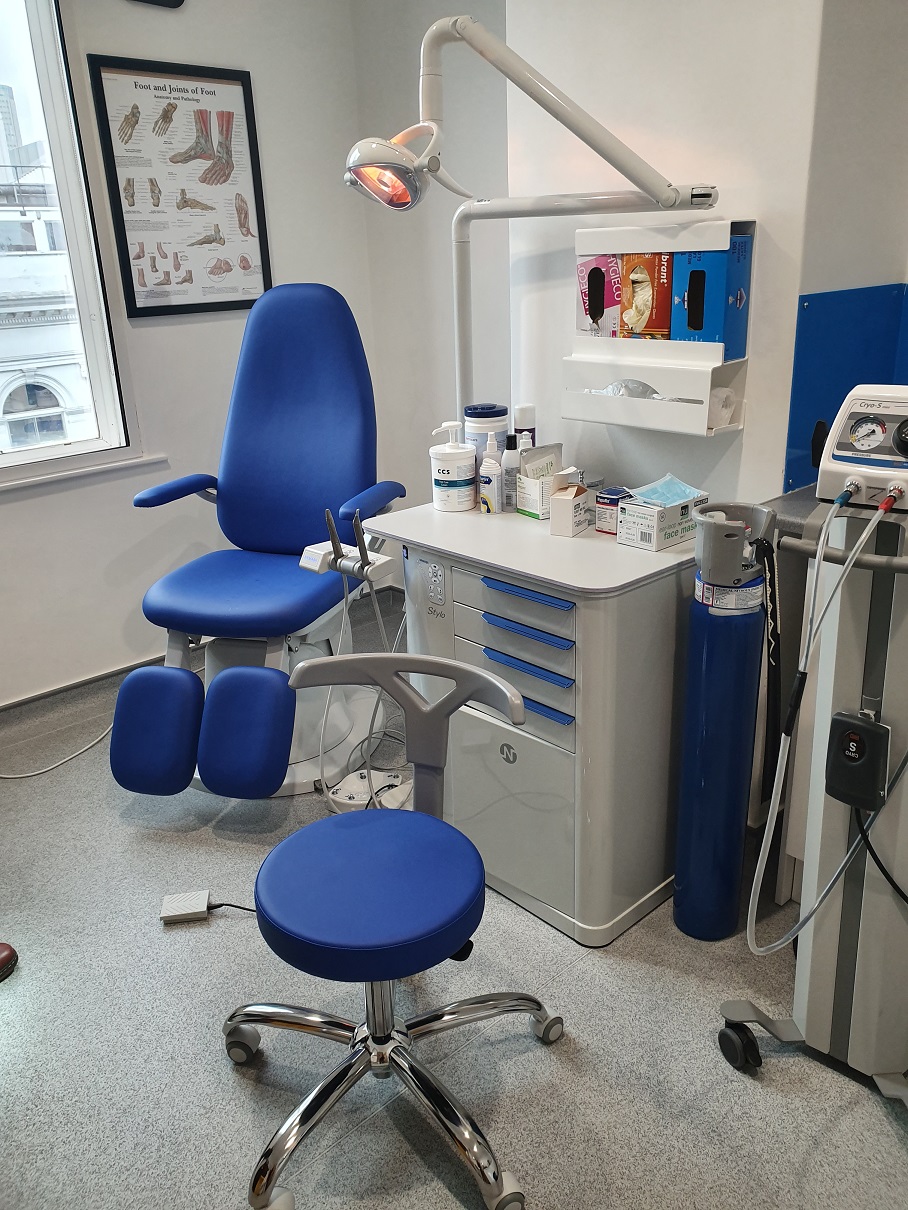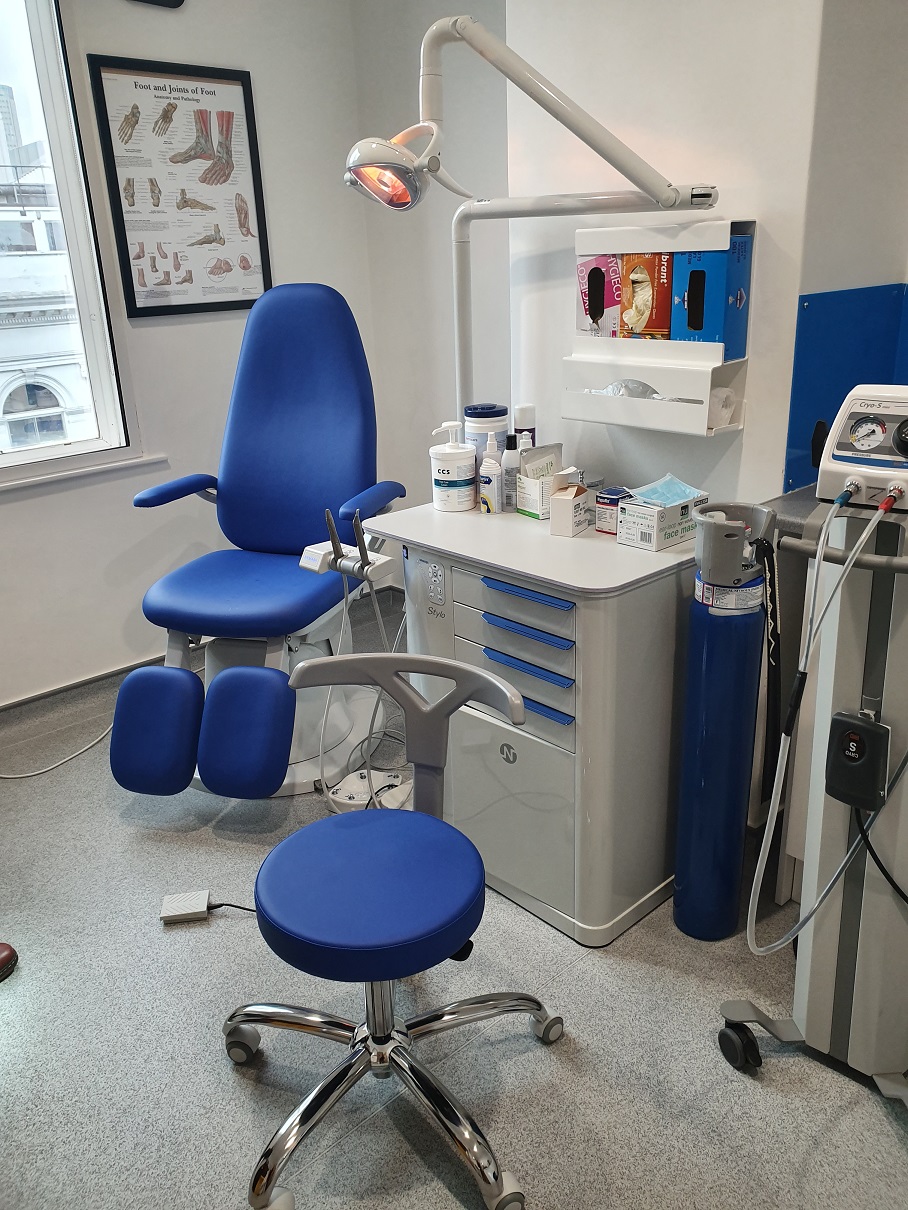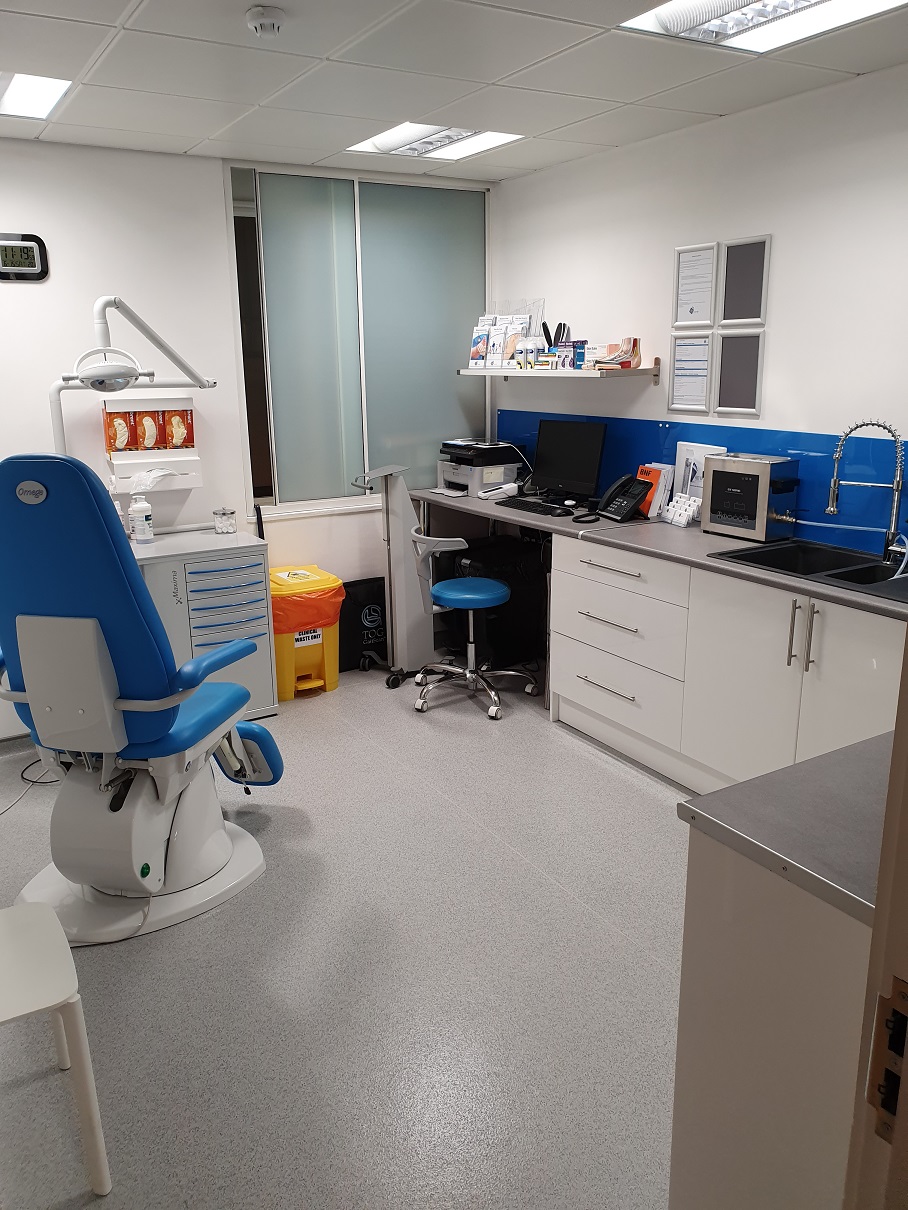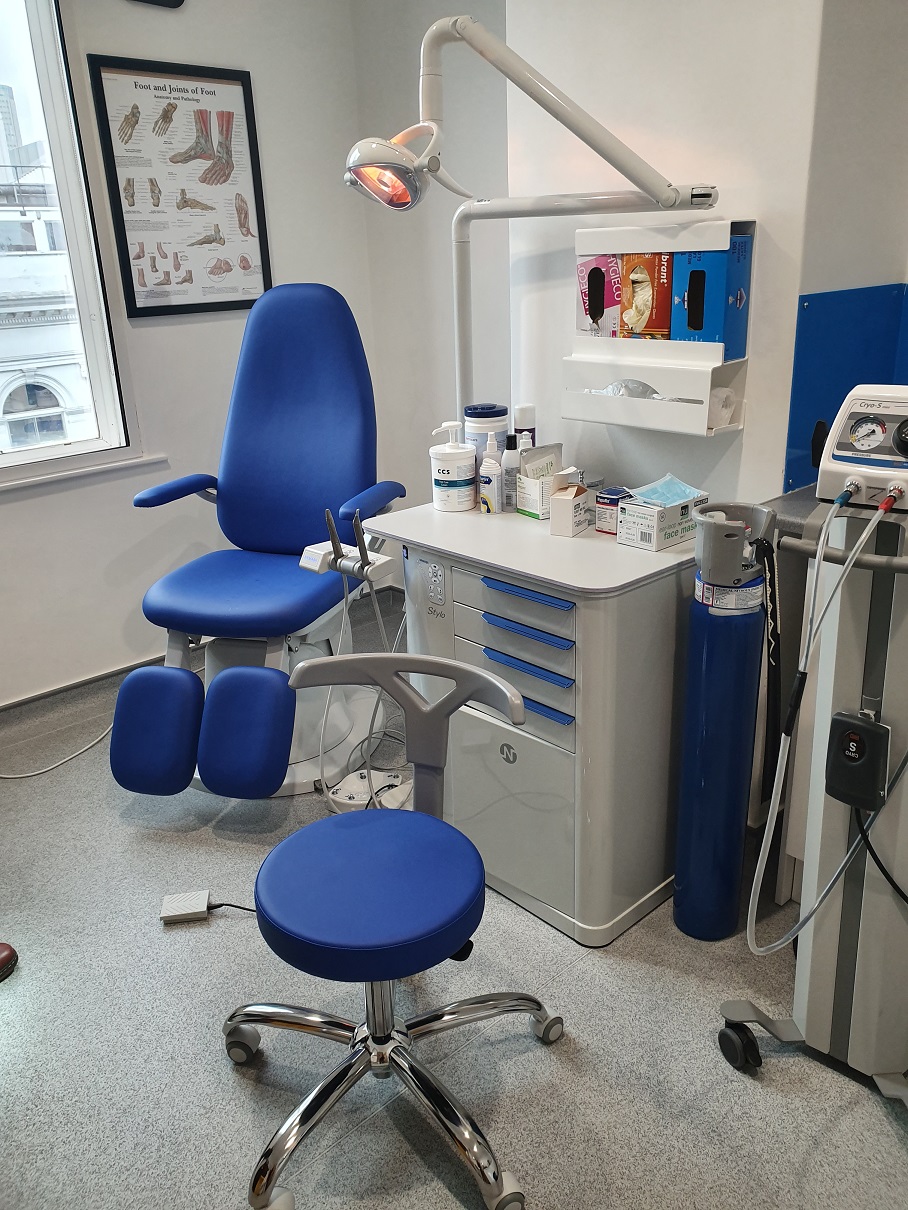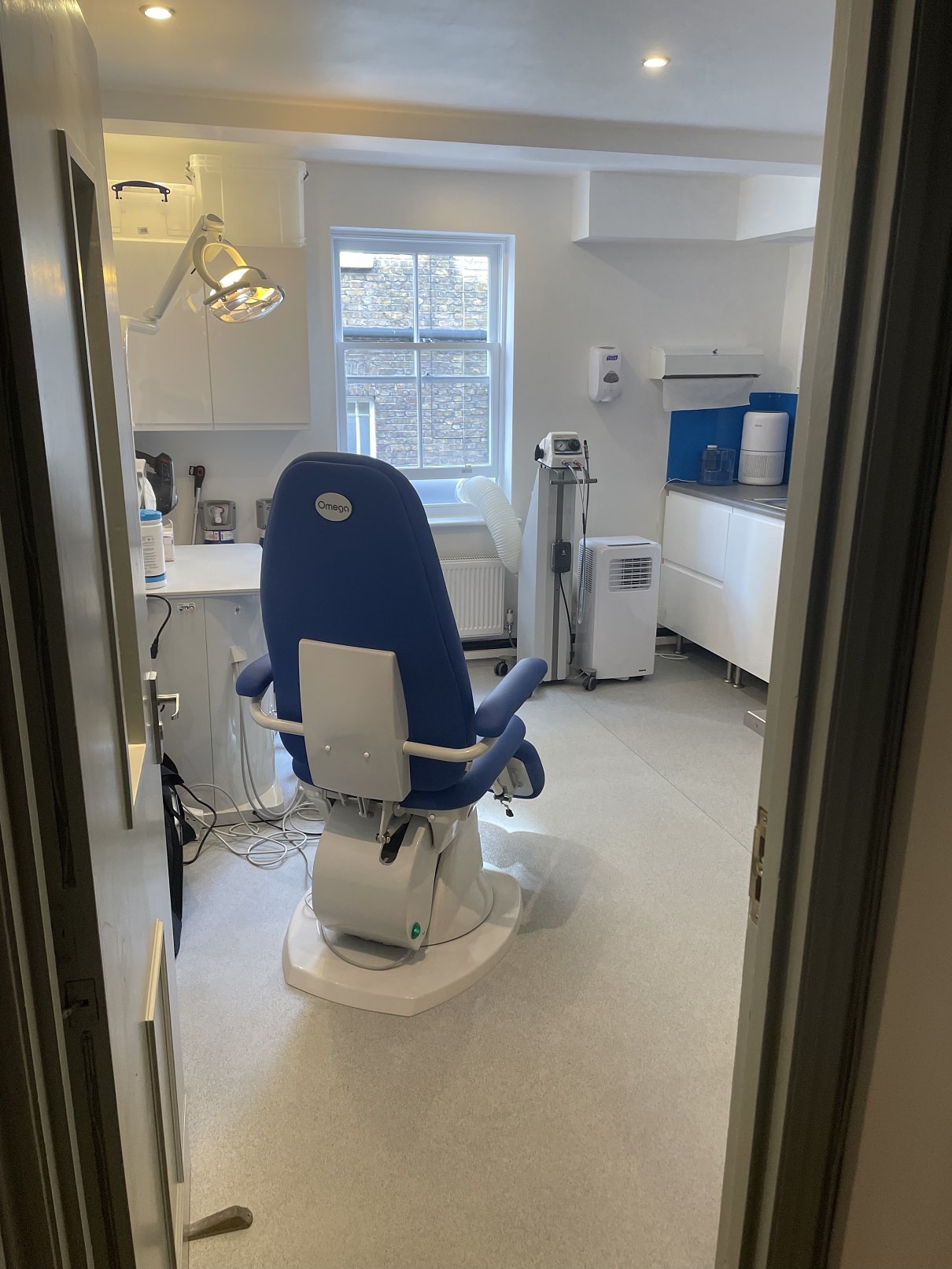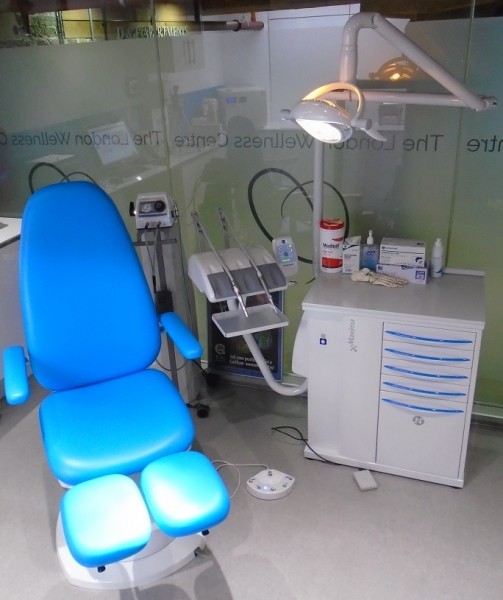 Can I Eat before the Procedure?
Yes, the procedure is carried out under local anesthetic so you can eat as normal beforehand.
Do I need to wear anything special for Surgery?
We recommend you wear loose-fitting or open-toed shoes on the day of your surgery.
Can I drive after Toenail Surgery?
No, you should arrange for somebody to drive you home. Your motor insurance could be compromised by having a local anesthetic in your toe.
Will it be Painful?
Sometimes patients experience slight discomfort once the local anesthetic has worn off. If so, we advise taking a painkiller such as paracetamol for up to two days afterwards.
Will the nail grow back?
We treat the area with a chemical, phenol, to destroy the cells, preventing regrowth. There is a less than a 10% chance of the problem nail growing back.
What are the Aftercare Procedures?
Once home, we recommend that you rest and keep your foot elevated for a few hours. You can return to work or school the following day, although we advise you refrain from sporting activity for up to three weeks.
Keep your toe dry until your follow-up appointment a few days later, where we will show you how to dress your toe, which you'll need to do on a daily basis for a few weeks. We'll have a final review approximately four weeks after surgery.
Why Choose Feet By Pody?
At Feet By Pody, our foot specialists have many years' experience in toenail removal surgery, and we understand that some people are anxious about the procedure. We only carry out surgery once all other options have been exhausted, and we'll fully explain the procedure and do our utmost to make you feel at ease throughout.
We operate from four modern, well-equipped clinics in London, where we use the latest stringent sterilization procedures to ensure you receive the most hygienic foot care possible. We can also prescribe and supply antibiotics if necessary.
You can visit Feet By Pody at any of our clinics:
• Canary Wharf E14.
• City EC2
• Woolwich Royal Arsenal SE18
• London Bridge SE1
• Holborn WC1 
If you're suffering from toenail pain, book an appointment with Feet By Pody today. Book Online or call 020 7099 6657 to speak with one of our friendly, knowledgeable healthcare professionals.