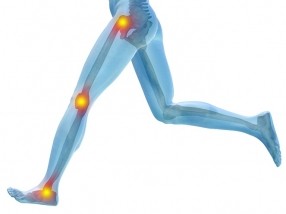 PODIATRY
Podiatry is the prevention, assessment, diagnosis and treatment of diseases and disorders of the feet and lower limbs. At its most basic level, podiatry treatment involves general foot care, such as nail and skin problems. However, we also carry out a biomechanical assessment of your feet, as problems here could lead to associated pain in the leg, back and even the neck.
At Feet By Pody, our expert team of podiatrists and provide first-class podiatry treatments, including biomechanical assessment, computerised pressure gait analysis, and prescription orthotics.
GENERAL FOOT HEALTH CHECK
Our feet are often the most neglected part of our bodies, yet they endure a hefty amount of physical punishment on a daily basis. Even if you're not suffering from a specific foot problem, we recommend regular visits to a podiatrist for a general foot health check.
As part of those checks we look for faulty foot function, which can be caused by poor fitting shoes, injury, physical stress, or simply your genetic makeup. The misalignment of your feet can cause incorrect posture, which leads to associated pain and problems in other parts of your body.
Podiatry Treatment
People seek podiatry treatment for a variety of reasons. They may be suffering pain or discomfort in their feet or lower limbs, wish to improve their posture, or prevent or reduce the risk of injury. People who do a lot of sports undergo regular podiatry assessment, and we also treat people who have been referred from other healthcare professionals, such as doctors, orthopaedic surgeons, chiropractors and physiotherapists.
Biomechanical Assessment
A biomechanical assessment is the study of the movement of your bones, muscles and joints or 'MSK' in our jargon, to see how they affect your standing, walking and running posture. We use computerised gait scanning techniques to identify foot and heel problems such as plantar fasciitis, postural problems like flat feet or differences in leg length, ankle and Achilles problems, sports injuries, shin splints, bunions, and general fatigue. Abnormal or excessive pressure is creating extra stress on your foot mechanic.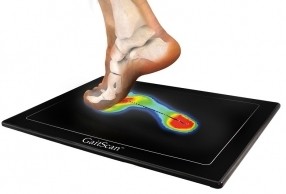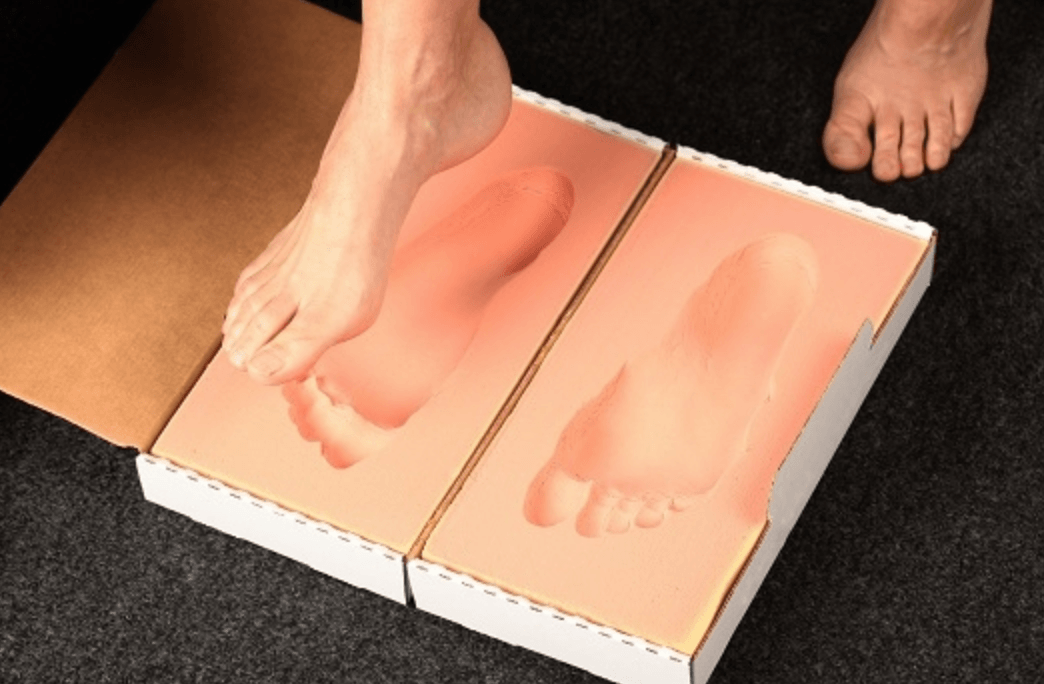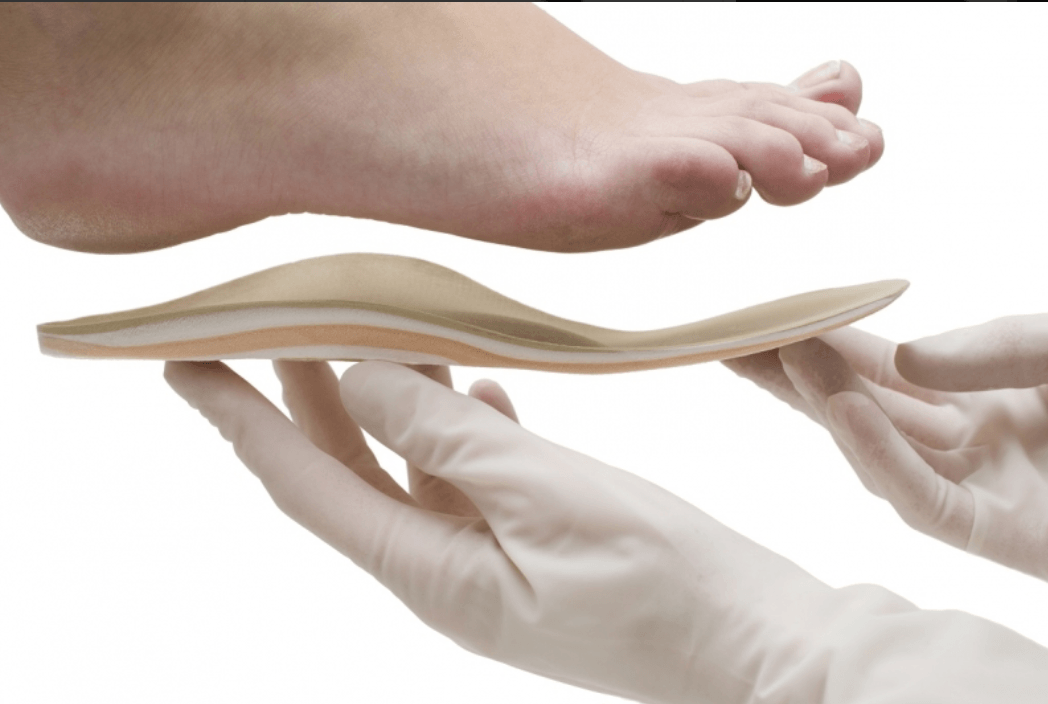 Prescription Orthotics
As well as giving advice on stretching and strengthening exercises to ease any pain and improve your posture, we also prescribe and fit specialised orthotics (insoles for your shoes). Orthotics are designed to relieve pain and discomfort by correcting the alignment of your body.  They offer support for your feet and can be used to treat a variety of foot conditions.
We use carbon fibre, polypropylene or EVA to make orthotics, and provide a complimentary fitting and review service. For your peace of mind, this includes any adjustments you may require within the first month. If you're in a rush, we can supply and fit your orthotics in as little as 7 days.
WHY CHOOSE FEET BY PODY?
At Feet By Pody, our expert team of podiatrists has many years' experience in biomechanical assessment and gait analysis. We identify, treat and prevent problems, taking care to explain our assessment and treatment in clear, simple terms, and answer any queries you may have.
We provide biomechanical assessment and gait analysis at our four modern, well-equipped clinics in London:
• Canary Wharf E14.
• City EC2
• Woolwich Royal Arsenal SE18
• London Bridge SE1
• Holborn WC1 
If you're suffering from pain in your feet or lower limbs, or simply want a general check-up to ensure your feet remain in the best possible health, book a podiatry treatment with Feet By Pody today.
Book Online or call 020 7099 6657 to speak with one of our friendly, knowledgeable healthcare professionals.
"I know how difficult it can be to find a good podiatrist and I am really happy I found Nicolas ! It's been almost one year that I am a regular patient at the London Wall Clinic and I would definitely recommend Nicolas services as he's very professional and provides helpful and effective care. The Clinic is perfectly located, clean and modern."
"I have been seeing Nicholas for some time. Painful feet, ingrowing toe-nails, backache, sore knees – all things of the past as his regular attention has not only resolved problems but through the individually made orthotics, has improved posture. The clinic is modern, the staff friendly and the chat entertaining. I have recommended Nicholas to others and they have always been equally impressed and appreciative."
Very through and informative examination to find the cause of the problem and an action plan for correction. Friendly and professional. Very impressed.
Fantastic service and very pleasant inside. Reena is a brilliant podiatrist - she immediately spotted what was causing my pain on the soles of each foot. She patiently sorted it out with her instruments (no pain) and I walked out completely satisfied.
I came for the first time to feet by pody and Shaho really welcomed me in, made me feel comfortable and relaxed. He found the problem and explained the science behind where a corn comes. I would 100% recommend him to anyone with feet problems. I feel like a new man 5 star 👍👍👍
I cannot recommend Feet by Pody enough! They successfully treated and got rid of a longstanding and persistent verruca that I had had for >5 years. The cryotherapy treatment I had was painless and the prices for appointments/ treatments are very reasonable given the high level of care you receive. Huge thanks to Reena Patel who was the chiropodist I have been seeing most recently. She was super professional, efficient and clearly knows her stuff! Thank you again!
Very helpful, informative and kind service. Varsha laid out the treatment options, explained the procedure and aftercare fully, and above all was very kind throughout. Would highly recommend!
The treatment was smooth and effective. Varsha was really kind and patient despite my hearing issues. She was also very reassuring during the sessions. It was a relief to hear that my toes are looking a lot better during the assessment visit. I would definitely recommend her! Thank you again for the help 🙂
ANGELA ARISTIDOU
2021-08-16
Exceptional care AND (very importantly) excellent aftercare! Basically I can say they were absolutely impeccable in their professionalism and care. I absolutely recommend them. I called on a Tuesday to ask for an emergency appointment. I received a call back immediately by the podiatrist (not an assistant). The podiatrist took great care with the prior history, and offered an urgent appointment on Wednesday. We decided to remove the nail. The surgery was painless, and the aftercare support brilliant. - I was given a What'sUp number to reach the podiatrist for any concerns. I sent her some photos and received immediate responses. I was very impressed, very impressed indeed. - The price included only one after-surgery appointment but they gave me two and did not flinch about it.
Travel Reviewer
2021-08-12
Always really good service. Professional. Clean. Great job. Highly recommend.
Tiger BJJ Team
2021-06-24
Highly recommend Reena is a lovely person always makes my visits enjoyable 9
Nicolas is personable, professional and most importantly, extremely good at bringing your feet back into tip top condition! I first saw him for an injured toenail 6 months ago and the difference in my feet now is amazing!