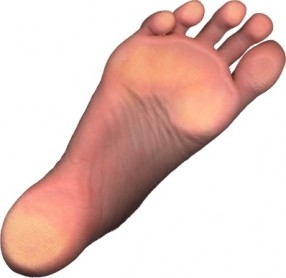 Diabetic Foot Assessment
If you have diabetes, looking after your feet is particularly important. Yet it's often one of the most overlooked aspects of diabetes management.
At Feet By Pody, our highly trained, professional podiatrists are experts in diabetic foot assessment and providing advice and therapy to help those with diabetes manage their foot care.
WHY PODIATRY IS ESSENTIAL FOR PEOPLE WITH DIABETES
People with diabetes often have higher levels of blood glucose, which affects your circulation and nervous system. The reduction of blood supply to your feet can cause damage to your nerve endings, something known as peripheral neuropathy.
Peripheral neuropathy can lead to insensitivity, which means you lose the ability to feel pain and distinguish hot or cold. So you may not notice if you have a minor cut, sore or wound. In addition, poor circulation makes it difficult for your body to heal, so a minor problem left unchecked could lead to serious complications including foot ulcers, foot infections, and even amputation.
Other complications for people with peripheral neuropathy are a loss of balance and coordination, and muscle weakness in the feet.
FOOT CARE TIPS
If you suffer from diabetes, it's essential to check your feet daily for any signs of damage. In addition, you should have regular foot assessments with a professional podiatrist to reduce the risk of injury, infection, and other complications.
Our thorough diabetic foot assessments concentrate on three main areas:
Neurological assessment
Vascular assessment
Skin assessment
In addition, we will show you how to examine your feet yourself so you can perform checks in between appointments, treat any minor cuts, grazes, bruises and abrasions, and make sure your shoes and socks fit correctly.
Diabetes sufferers should also take note of the following foot care tips:
Ensure your feet are clean and free from infection.
Wear only well-fitting shoes. Ill-fitting shoes can result in blisters, ulcers, corns and calluses, and nail problems.
Avoid walking barefoot, especially when outside to reduce the risks of cuts and grazes.
Try to avoid sitting cross-legged as this can hinder circulation.
Cut and file your toenails on a regular basis. When cutting your nails, cut straight across.
Moisturise your skin, paying particular attention to your heels, as dry skin can lead to cracking and fissures.
Wear the right shoes. We can recommend the ideal footwear for diabetics.
Never attempt to treat corns or hard skin yourself. Always consult a podiatrist.
WHY CHOOSE FEET BY PODY?
If you suffer from diabetes, you should arrange for a diabetic foot assessment at least annually and preferably on a monthly basis. However, if you're concerned about any aspect of your foot health, always consult a podiatrist immediately to put your mind at rest, and never ignore foot pain.
At Feet By Pody, all our podiatrists are experts in diabetic foot assessment and we'll take the time to fully explain any potential foot health issues, and ensure you have the right advice to manage your foot care in between appointments.
You can make an appointment at any of our London clinics:
To book an appointment or contact our foot care professionals for advice on any aspect of diabetic foot care, contact Feet By Pody on 0207 099 6657, via email on [email protected], or book online.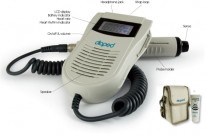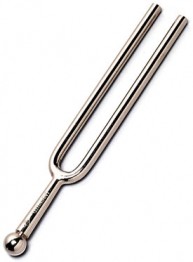 Tuning fork foot assessment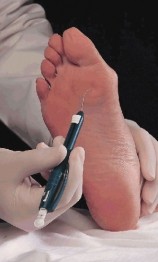 Neurological foot assessment
Very through and informative examination to find the cause of the problem and an action plan for correction. Friendly and professional. Very impressed.
Fantastic service and very pleasant inside. Reena is a brilliant podiatrist - she immediately spotted what was causing my pain on the soles of each foot. She patiently sorted it out with her instruments (no pain) and I walked out completely satisfied.
I came for the first time to feet by pody and Shaho really welcomed me in, made me feel comfortable and relaxed. He found the problem and explained the science behind where a corn comes. I would 100% recommend him to anyone with feet problems. I feel like a new man 5 star 👍👍👍
I cannot recommend Feet by Pody enough! They successfully treated and got rid of a longstanding and persistent verruca that I had had for >5 years. The cryotherapy treatment I had was painless and the prices for appointments/ treatments are very reasonable given the high level of care you receive. Huge thanks to Reena Patel who was the chiropodist I have been seeing most recently. She was super professional, efficient and clearly knows her stuff! Thank you again!
Very helpful, informative and kind service. Varsha laid out the treatment options, explained the procedure and aftercare fully, and above all was very kind throughout. Would highly recommend!
The treatment was smooth and effective. Varsha was really kind and patient despite my hearing issues. She was also very reassuring during the sessions. It was a relief to hear that my toes are looking a lot better during the assessment visit. I would definitely recommend her! Thank you again for the help 🙂
ANGELA ARISTIDOU
2021-08-16
Exceptional care AND (very importantly) excellent aftercare! Basically I can say they were absolutely impeccable in their professionalism and care. I absolutely recommend them. I called on a Tuesday to ask for an emergency appointment. I received a call back immediately by the podiatrist (not an assistant). The podiatrist took great care with the prior history, and offered an urgent appointment on Wednesday. We decided to remove the nail. The surgery was painless, and the aftercare support brilliant. - I was given a What'sUp number to reach the podiatrist for any concerns. I sent her some photos and received immediate responses. I was very impressed, very impressed indeed. - The price included only one after-surgery appointment but they gave me two and did not flinch about it.
Travel Reviewer
2021-08-12
Always really good service. Professional. Clean. Great job. Highly recommend.
Tiger BJJ Team
2021-06-24
Highly recommend Reena is a lovely person always makes my visits enjoyable 9
Nicolas is personable, professional and most importantly, extremely good at bringing your feet back into tip top condition! I first saw him for an injured toenail 6 months ago and the difference in my feet now is amazing!