Advanced Verrucae Treatment
Swift is a new technology, developed in the UK, which has been licensed for the general treatment of skin lesions in Podiatry and Dermatology. Swift uses microwave energy which is delivered through a special probe applied to the skin to treat the affected tissue.
Advanced Swift Technology
Microwave energy rapidly elevates tissue temperature and creates precise, localised cell destruction.
Infected tissue can exist several millimetres below the surface and can often be difficult totreat using traditional methods, resulting inveither untreated tissue or significant damage
Swift delivers a precise, highly controlled energy dose. As microwaves travel into the tissue, water molecules begin colliding and creating localised heat energy – quickly destroying all infected tissue within a predetermined depth.
Can anyone recieve this Treatment?
With a few exceptions, most people with skin lesions would be able to have this treatment. We will carry out an assessment prior to treatment and be able to advise you on this.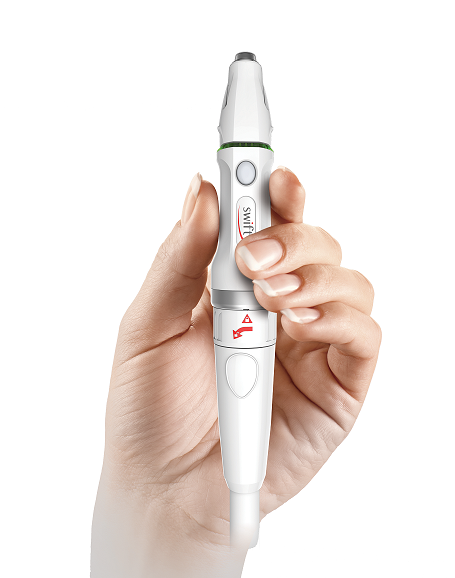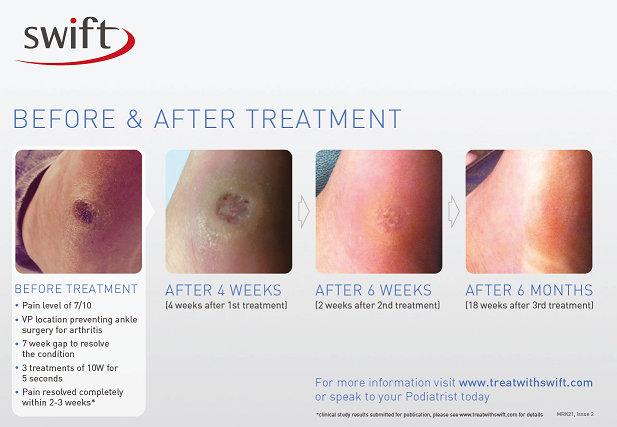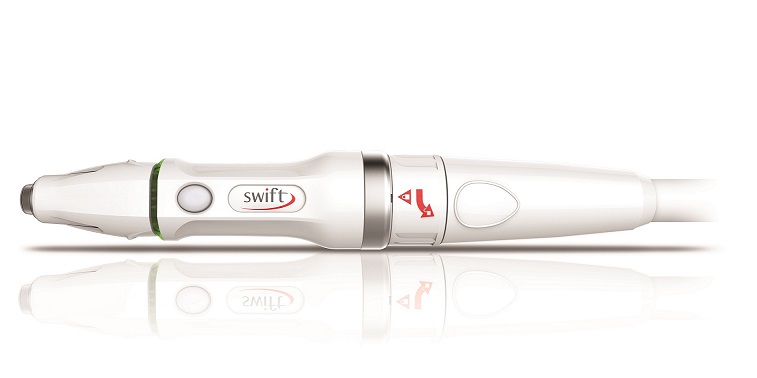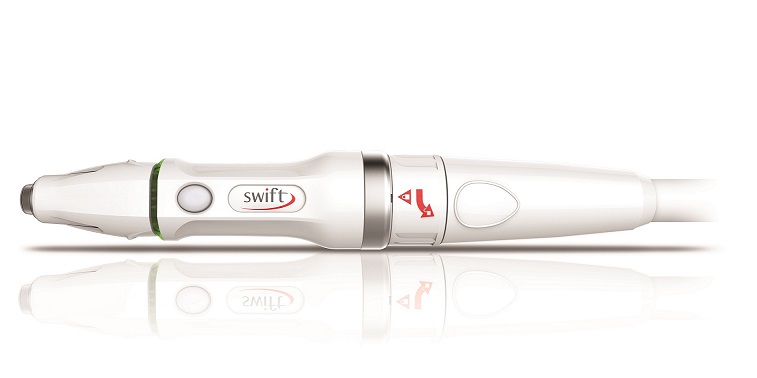 Does it Hurt?
Like many treatments for skin lesions, some discomfort may be experienced during the procedure. Before treatment your podiatrist or dermatologist may decide to reduce the lesion with a blade. Pain levels vary from person to person but most people undergoing Swift liken it to a pain similar to an injection, lasting 2 – 3 seconds then quickly subsiding.
What can i do after Treatment?
In some cases the treated area may feel sore but will not prevent you undertaking normal daily activities.
How many Treatments will i need ?
This is dependent on how you respond to treatment. In some cases, you may need
more than one treatment (these can be from 14 days to over a month part depending on the response). Your Podiatrist or Dermatologist will be able to discuss this with you.
Why Choose Feet By Pody?
At Feet By Pody, our foot specialists have many years' experience providing verrucae treatment. Because there's no quick fix to verrucae infection,  we'll see you regularly throughout your treatment, taking pictures to record the progress of the lesion.
We operate from five modern, well-equipped clinics in London, where we use the latest stringent sterilisation procedures to ensure you receive the most hygienic foot care possible.
You can visit Feet By Pody at any of our clinics:
• Canary Wharf E14.
• City EC2
• Woolwich Royal Arsenal SE18
• London Bridge SE1
• Holborn WC1 
If you suspect you have a verucae, book an appointment with Feet By Pody today. Book Online or call 020 7099 6657 to speak with one of our friendly, knowledgeable healthcare professionals.