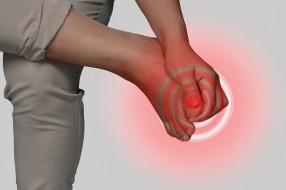 ABOUT TOENAIL SURGERY
In certain circumstances, despite conservative treatment, some toenails may require removal. Podiatrists have highly successful techniques to treat all types of painful toenail conditions – from nails which have become infected and septic, to toenails which are painful or troublesome due to their abnormal shape.
OUR ASSURANCE
The techniques we use, under local anaesthetic, make the procedure as painless as possible. Throughout the procedure the podiatrist will explain his/her actions and ensure that
you are comfortable. Our toenail surgery assistant will be present during the procedure.
HOW WILL THE TOENAIL BE REMOVED?
There are three stages to toenail removal:
1. You will be given an injection of local anaesthetic which will make your toe numb.
2. Once the toe is numb, the podiatrist will carefully remove either all or part of the
nail, and will use a chemical to kill the cells of the exposed nail bed. This normally ensures that the nail will not regrow.
3. A dressing will then be applied to the toe and you will be able to walk normally,
although you are advised not to drive whilst the toe is numb.
WILL IT BE PAINFUL AFTERWARDS?
It is advisable to bring loose fitting or open toed footwear with you on the day of the
procedure. Some patients may experienceslight discomfort when the anaesthetic wares
off, but it is normally short lived. Routine doses of your usual painkiller are normally
sufficient to reduce any discomfort.
DRESSINGS AND FOLLOW UP
We advise that you attend the clinic to have the toe re-dressed within a few days of the
operation being carried out. Another follow up will be scheduled 10 days after the initial
redressing but the dressing will probably require changing daily for 6/8 weeks.We will
provide a list of specific dressings to purchase and instructions on how to do this. Last but not least we will do a final review towards week 4.
RISKS AND COMPLICATIONS
As with all surgery, there are minor risks.
• Infection;
• Recurrence and regrowth of the nail
(under 10%);
• Delayed healing;
• Adverse reaction to Phenol / Local anaesthesia;
• A thickened nail plate;
• Altered nail shape. (Every effort is made to provide a cosmetic appearance.
Sometimes due to a large involuted plate condition/infection, a large section needs
to be removed); or
• Nail cyst.
AVAILABILITY/SUITABILITY
Although treatment is available to most patients with painful ingrowing toenails, we
will need to assess if there are any medical or surgical reasons why such a procedure should not be undertaken. Should you wish to discuss toenail surgery further, or should you have any questions about the information within this leaflet, please do not hesitate to call us or email [email protected]
COST
The cost of toenail surgery is £420.00 per nail and will include the procedure and three follow ups, the first one just a few days after the initial procedure to change the dressing, then around 10 days, then around week 4. All fees must be paid at the time of procedure. Further appointments are charged at our normal rate (£55.00). At the time of booking our nail surgery assistant will take a deposit of 50% as we will incur costs in preparing for your appointment. We require 48 hours notice for any change to this appointment, otherwise we may withhold all or part of this deposit to cover our costs